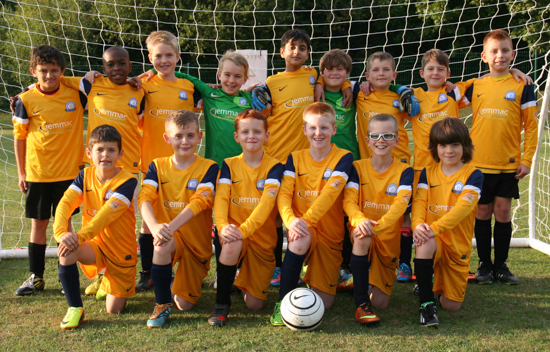 As part of our work within the local community Jemmac are proud to sponsor the U10 Yellows squad of Roman Rangers Youth Football Club in nearby Milton Keynes. See www.romanrangers.co.uk
Originally formed as an Under 8's team, the side play an inclusive brand of football where players are encouraged and developed regardless of ability with the entire squad regularly getting the opportunity to play in league games.
The result is a large but very happy squad who play an attractive brand of football and who deal with victories and defeats with equal enthusiasm and good spirit. As a consequence the squad has an exceptionally low player turnover rate, with the boys – many of whom come from different schools in Milton Keynes – becoming firm friends.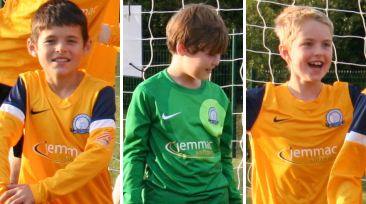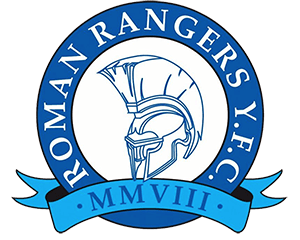 Having previously bought the team a pair of portable goals for training and league games in 2011 (see here), Jemmac were delighted to accept the position of 'Home Kit Sponsor' for the 2013/14 season.
We wish Manager John Andrews, 'Coach Brent' and the entire squad every success for the new season!
Updates on the teams progress can be found on the Roman Rangers Y.F.C. website.
John Andrews, U8 Yellows Manager – Roman Ranger Y.F.C:
"Thank you so much! Your support and sponsorship has given us a very bright, professional looking home kit. The squad are a great bunch of lads who really appreciate the new strip and will wear it with pride. It was christened at our first game of the new season where we played some outstanding football completing a strong 5-1 away win!"
For more information, see: www.romanrangers.co.uk