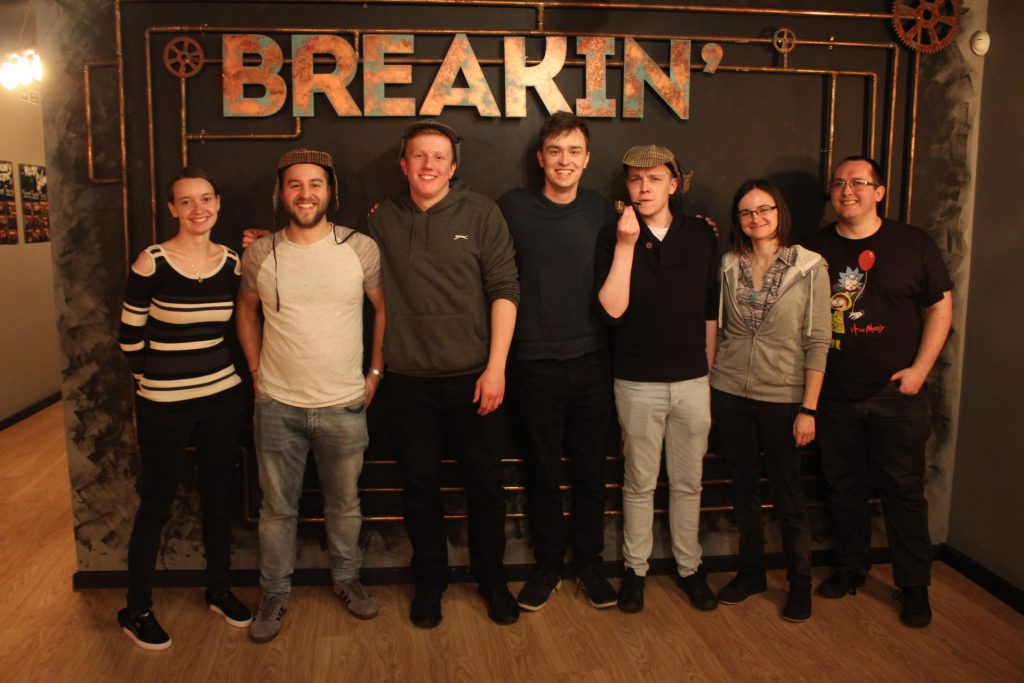 The Early Morning
Thursday 21 March marked the first activity day of 2019 and a portion of the Jemmac team travelled by train down to London, to take part in an escape room and enjoy a performance at the Prince Edward Theatre.
Some of the team arrived at Euston Station in the early hours of the morning, eager to explore London before the activities started. Conveniently, there was a McDonalds just a stone throw away from the escape room. So much for exploring! With stomachs rumbling, we took advantage of arriving early by stopping for breakfast. Sausage McMuffins and hash browns were perfect fuel for the day ahead.
We started making our way to the escape room, where we met up with the rest of the group.
Escape Room Activity
After being briefed on the rules, we were ready to step back in time to the 1800s where we were locked in none other than Sherlock Holmes' house. Murdered before he could share the details of his hardest case to date, we were tasked with following clues and solving a series of puzzles that would lead to finding Sherlock's case file, ultimately leading to our escape. The twist? We had just one hour.
The staff provided each team with a walkie-talkie, in case we got stuck and needed a hint. Naturally, we were determined to use them as little as possible!
To inspire (healthy) but fierce competition between us, we separated into two teams: Software Engineers (Hayden, James N, Harvey, Alex) VS Consultants (Kevin, Sarah, Lauren). Each team made their way into the separate rooms and the doors were locked. It was time to begin!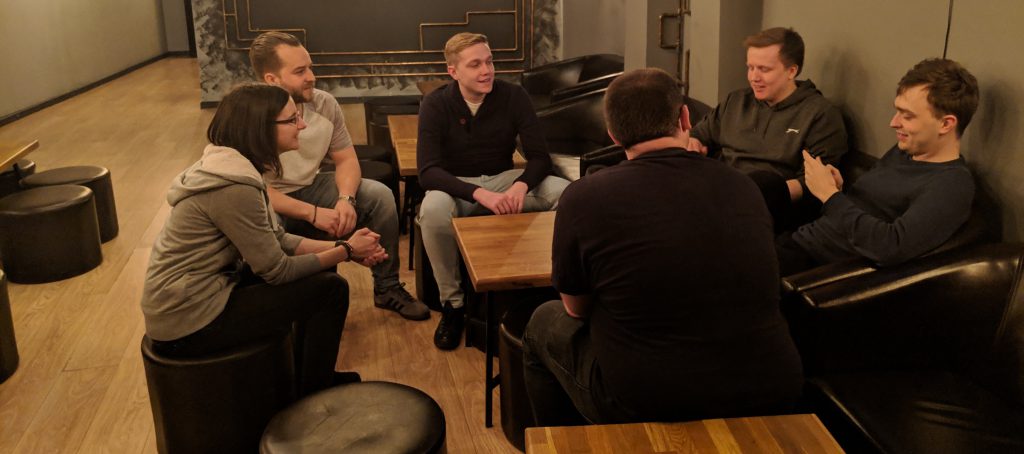 Putting our heads together, how hard could it be? As it turns out…very. Despite getting off to a bit of a slow start, from reading out the wrong numbers for a puzzle and receiving several warnings for moving picture frames from the staff; the Software Engineer team began to build momentum.
Aware that time was running out, we focused on the mission ahead. By splitting the tasks evenly between us we managed to solve all the puzzles (with only a bit of help from the staff!) and with just minutes left to spare, unlocked the final cabinet and retrieved the case file. After a loud cheer from the team and thinking we could just leave, we soon realised that the door was still locked. Those victory smiles soon faded away!
After a brief moment of panic, we regained focus and applied each other's strengths and worked together to figure out the last puzzle, unlocking the door and allowing us to finally escape. We left the room with a taste of freedom and a sense of pride, but this quickly diminished as we learned that the Consultant team had escaped with a whopping 13 minutes to spare! Not quite the victory the Software Engineer team had hoped for.
Since it was not quite lunchtime yet, we decided a quick stop at the nearby pub was in order, where we discussed our experiences (and blunders!) during the escape room. We all agreed that we were (quote from the Software Engineer team) "just glad we got out in time" and thought that the event was great fun and is something we would love to do again. Big thanks to all the staff at Breakin' Escape Rooms.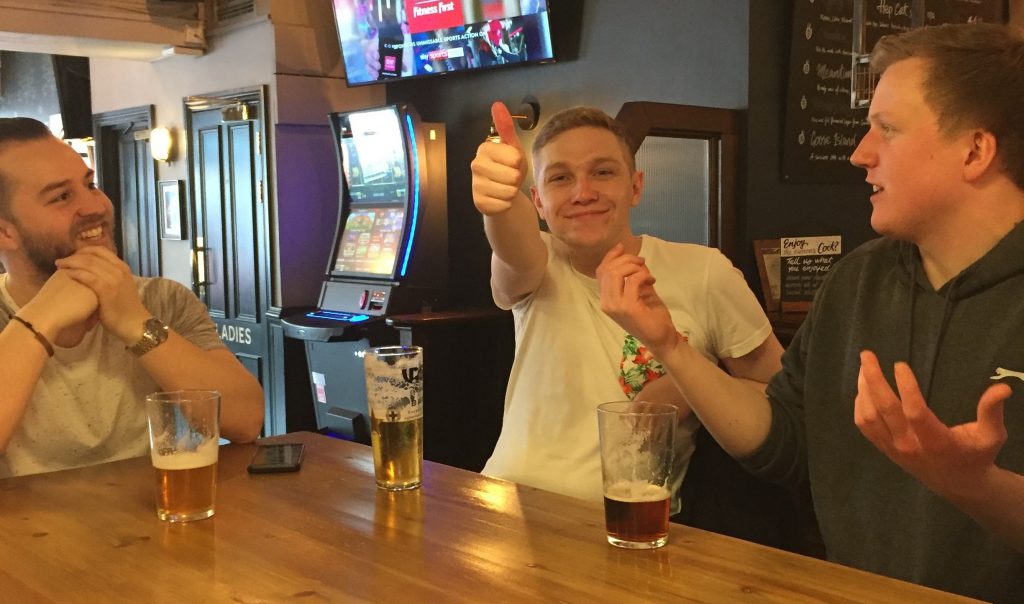 On to Leicester Square
Ready to get some lunch, we made our way to King's Cross St. Pancras underground station. After waiting patiently for an empty(ish) train, we arrived at Leicester Square where we browsed the nearby restaurants. With an appetite for burgers and burritos, it was decided that Chiquito was the perfect choice. We enjoyed an impressive array of delicious Mexican starter dishes and mains, as well as some alcohol free cocktails!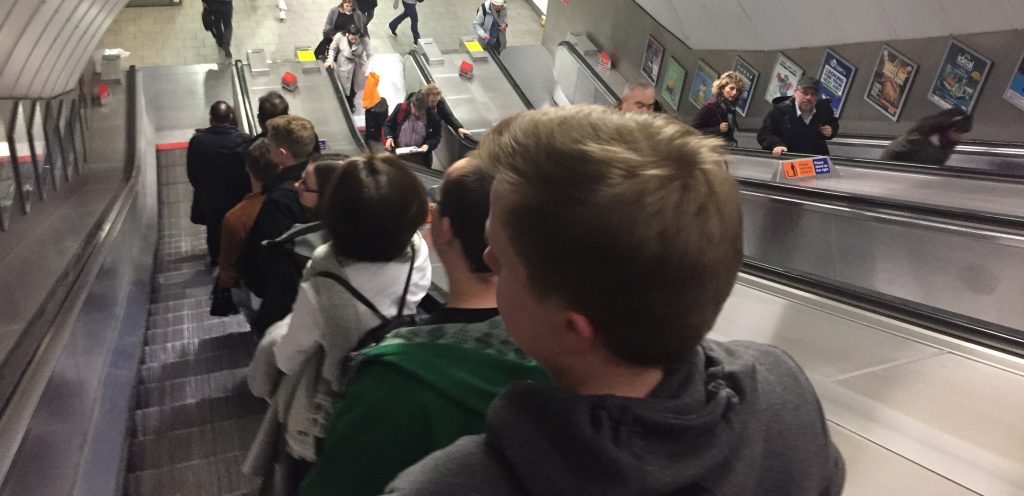 The Grand Finale
Not quite realising the time, (who needs dessert anyway) we had to make a dash to the Prince Edward Theatre. It seems the team had a habit of leaving everything to the last minute since the escape room! Despite this, we got to the theatre in time for Aladdin with a couple of minutes to spare.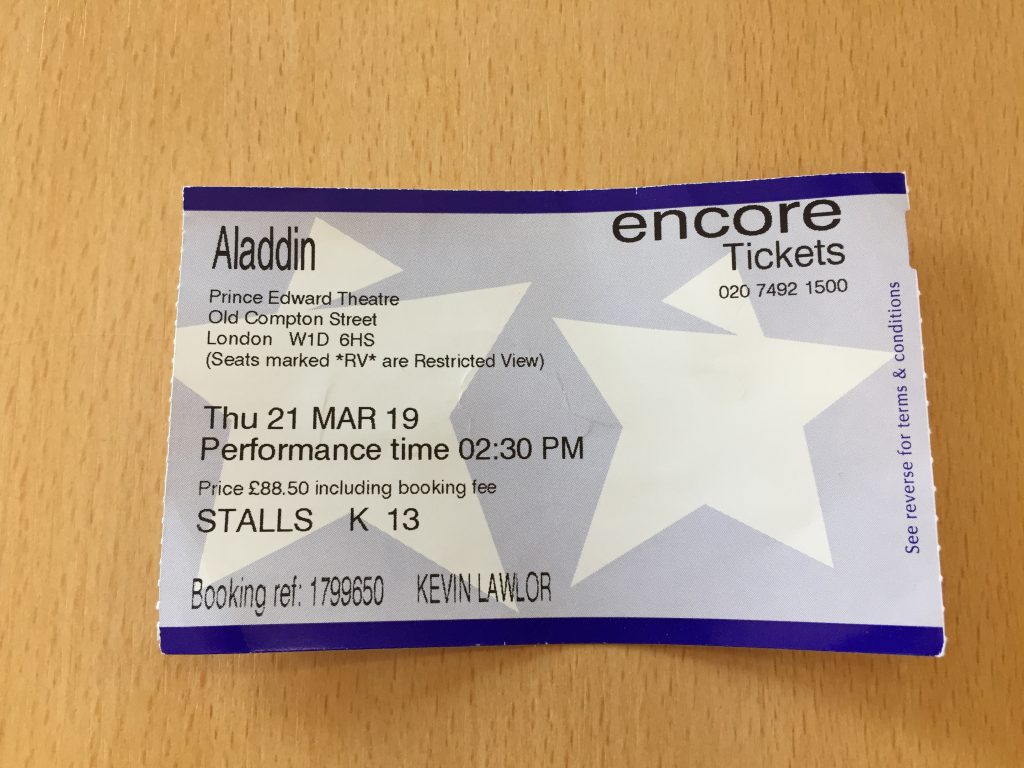 *Spoilers Alert* For those unfamiliar with the plot, 'Aladdin' follows a young street peasant who stumbles across a magic lamp containing an all-powerful genie, who promises to grant him three wishes. After meeting the beautiful Princess Jasmine in the market place, Aladdin is immediately smitten by her. Hoping to use the genie's powers to make her fall in love with him, he learns that the genie is not able to grant wishes that include murder, romance, revival of the dead, or wishing for additional wishes.
Aladdin decides that the best way to win Jasmine's heart is to use his wishes to make him a prince, allowing him to impress her. While it doesn't work initially, the princess sees him for who he really is and the two fall in love and arrange a wedding. Aladdin uses his final wish to set the genie free from the lamp.
The show was filled with musicals and amazing sets, which was thoroughly enjoyed by everyone. The scene with the magic carpet ride was a favourite among us! After it finished, we departed the theatre and made our way home. Thankfully we decided to get to our trains early, and not just before they left the station.
After an enjoyable day out it was business as usual on Friday, and everything is looking pretty normal..?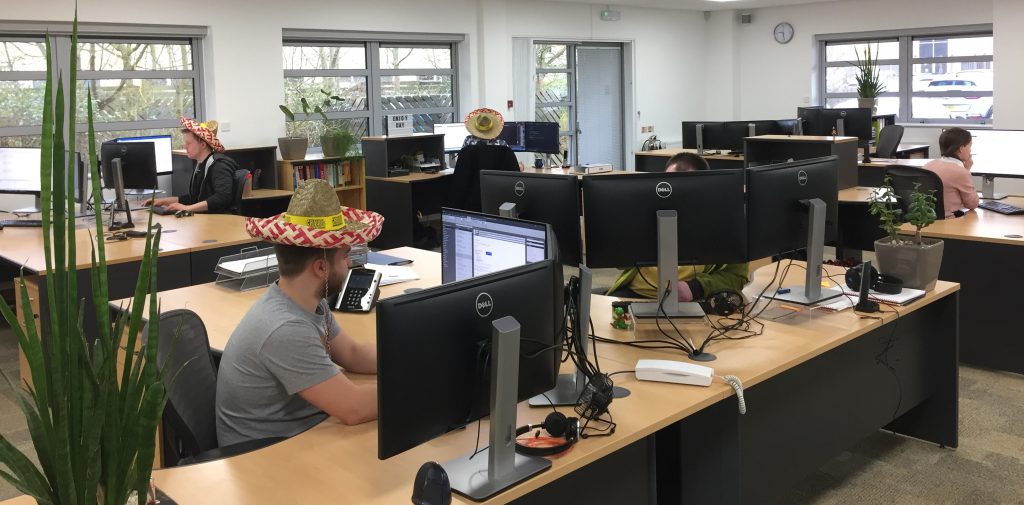 Quotes from the day:
James N – "A great show and a challenging escape room. Despite what the others say, I think the Software Engineering team still finished with plenty of time remaining."
Hayden – "We had a great day in London. Aladdin was more captivating than I expected and the escape room was fun and challenging."
Kevin – "We had a fantastic time in London – it was a really good show and a brilliant escape room. The Consultants team made it out with enough time remaining to then worry if the other team would escape!"