For their 2011 Team Building day Jemmac staff took to the waters of the River Nene, the tenth longest river in the UK. The team were kitted out with all the necessary safety gubbins along with unsinkable two man "Old Town" Canadian canoes.
The day began at Thrapston Nine Arches the site of a bridge since medieval times where we were met by our hosts from Canoe 2. Safety briefing over the team were divided into pairs prior to stepping somewhat gingerly into our canoes. After a few minutes practice all four canoes safely negotiated the correct arch of the bridge and we were off.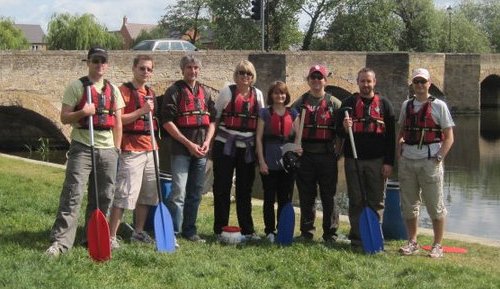 The journey took in a total of five river locks along its 8.5 mile route, passing through idyllic, peaceful English countryside. An element of team building was required to negotiate each of the locks, with the team needing to find a suitable route for the canoes.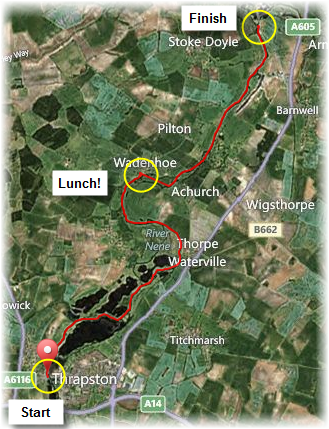 Luckily Canoe 2 had supplied portable wheels that could be strapped to the bottom of the Old Town canoes making them much easier to manoeuvre out of the water.
They had also very thoughtfully supplied two sizes of water proof containers for each canoe to protect rucksacks, mobile phones and other valuables from the inevitable.
This had a slightly unfortunate side effect as most teams stored the chocolate refreshments provided by Sally in the smaller of their two tubs, leading to a bout of attempted piracy as the teams tried to steal each others Tupperware mid river!
A lunchtime stop at the King's Head at Wadenhoe saw the paddlers suitably refreshed before taking to the river for the afternoon's leg of the journey with new partners in each canoe.
On arrival at our journey's end at Oundle Mill it was noted that the occupants of one particular canoe were considerably wetter than everyone else, apparently the result of a mid afternoon in-canoe fracas!
Those involved will remain nameless, but suffice to say the other pairs were giving Al and Chris' canoe a very wide berth for most of the afternoon!
A thoroughly civilised finish time of 4:30pm saw the canoes being reloaded onto the trailer of organisers 'Canoe2' prior to departure.
All in all an excellent way to spend the day unwinding with work colleagues with everyone feeling suitably chilled after a peaceful days paddling.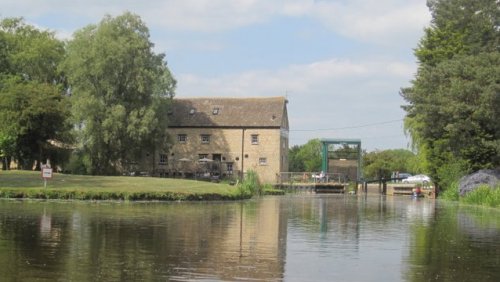 James W : "A very relaxing and enjoyable way to spend the day, at least it was until Al' steered me into a bramble bush whilst splashing Chris!"
Al' : "Agreed, except I was actually attempting to repel a completely unprovoked attack from Chris!"
Chris : "In hindsight having a water-fight with someone you share a boat with isn't the brightest idea. Great day and a lot of fun"
For more details on canoeing on the River Nene see www.canoe2.co.uk