September was once again the time of year for a spot of 'team building'. After the success of the previous years' trips to Bath and Buxton it was time to descend, en masse on another unsuspecting, quaint English town. This time it was to be Stratford-upon-Avon – home of 'Bill' Shakespeare … and we were going to come back well and truly cultured!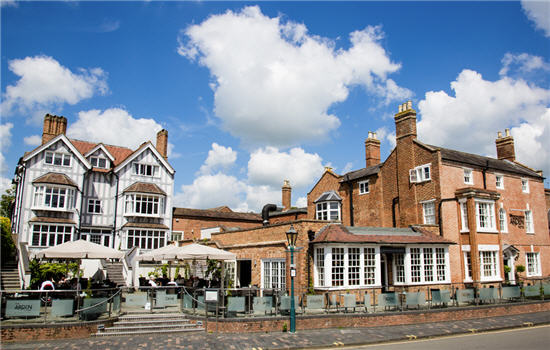 This year's meeting was hosted by the The Arden Hotel where we were dutifully supplied with plenty of tea and coffee as we got ready to commence our bi-monthly meeting to discuss 'all things Jemmac'. Sadly due to work commitments Lynne and Lauren were unable to join us for the annual hurrah and were missed by one and all.
After a session of feverish business there followed a delicious working lunch, after which we were all treated to a very snazzy and highly practical 'Jemmac' sports bag to take away – courtesy of the Jemmac sports department!

BFF's Al and James S chose to accompany each other taking in the sights with a merry jog along the river bank.
Sally, Kath, Sarah, Kevin, Craig and Hayden decided that a relaxed boat trip was in order. After refreshment in the form of 'Mr Whippy' the intrepid sailors boarded the boat and motored down the Avon, drinking in the useful info that our guide threw at us along the way, and shockingly, enjoyed some glorious sunshine en route!
Whilst others had fun (*) a third group consisting of Graeme, James W, Mark and Matt got to enjoy each others company in the Hotel meeting room for another hour and half, taking part in what we hope wasn't an aptly named Company Board Meeting.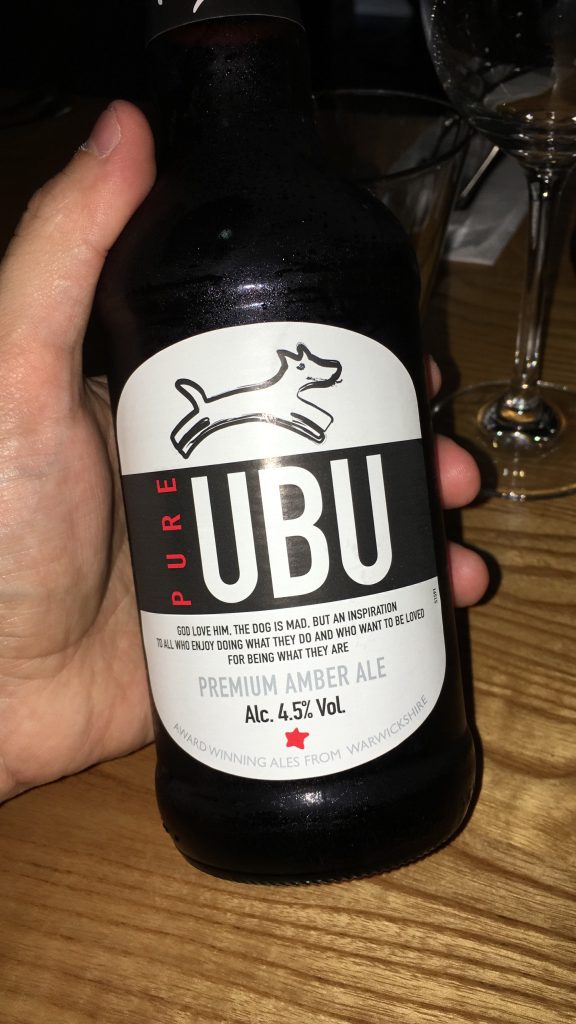 After all that sightseeing we were ready for some liquid refreshment and all reconvened in a local hostelry to quench our thirst before an early dinner.
The location of our meal was at Hall's Croft Cafe; the former home of Shakespeare's daughter Susanna. Thankfully it had been updated a bit since her time and the meal choices had improved considerably. With the plan being an early dinner and then a visit to see an actual Shakespeare play, top organiser Sally had arranged for a very clued-up Shakespearean expert to come and give us pre-brief of the play beforehand so we weren't left perplexed by ye olde language – a move that turned out to be very wise!
After clearing the joint of UBU (the beer of choice) and with hunger fully sated we headed over to the Royal Shakespeare Theatre to see Coriolanus.
*SPOILER ALERT* For those unfamiliar with this specific work, Coriolanus was a gory, tragic tale of a Roman general who after military successes, fancies himself as a bit of a politician but whose subjects vehemently disagree! Ultimately, Coriolanus seeks out one of his old enemies and convinces him to join forces and march against his people (lovely chap). As a result when Coriolanus returns to Rome after being talked around by his Mum, he cops it!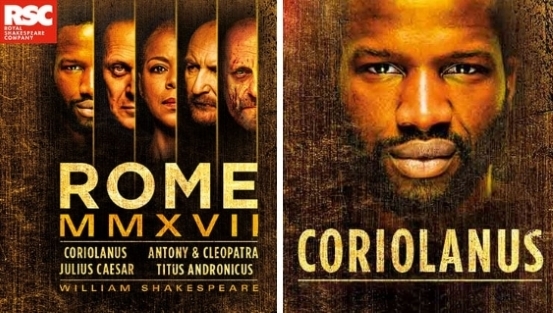 After a three hour performance I think we all left with different opinions on the play but it was certainly an experience!
Fully topped-up on culture the gang headed back to the hotel for a night cap before retiring for the night in preparation for Wednesday's activities.
Once morning had broken, it was a time for sustenance and a Full English did the trick. Today's activity was to be the traditional Jemmac walk but this year with a twist; a guided walk. We were met outside of our hotel by a lovely lady and expert on all things Stratford called Margot and we embarked on our two hour tour of Stratford.
We took in all of the famous sites around the town (which is very small so could be done on foot) including: Shakespeare and his wife Anne Hathaway's house, his daughters Susanna and Judith's marital abodes and the old schoolroom and guildhall which is still used by local children today.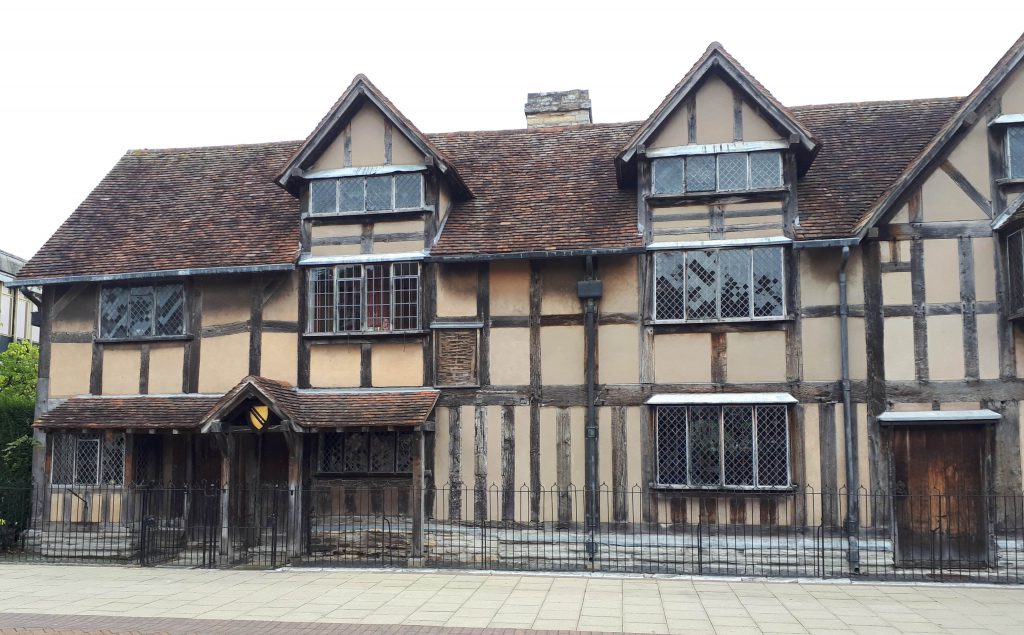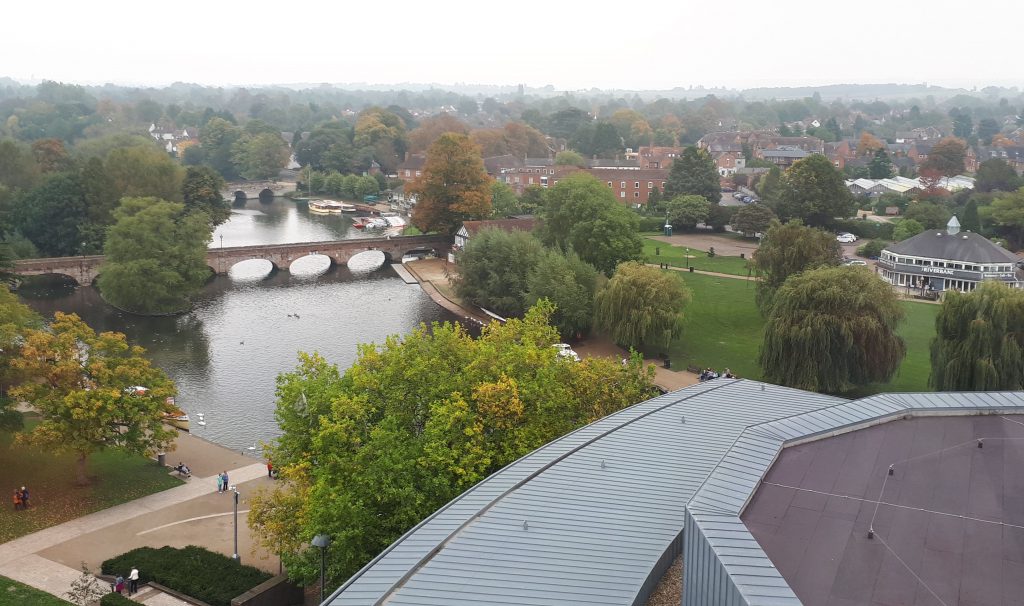 The tour culminated with a visit to the Holy Trinity Church, the oldest building in Stratford, with parts dating back to 1210, and is the resting place of Shakespeare and his family. Other interesting historical artifacts are also housed there including a bust of the man himself and a copy of the King James Bible.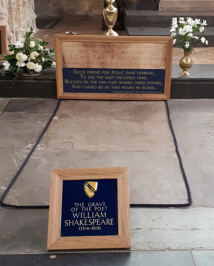 On the latter Margot informed us of a myth surrounding Psalm 46 which some believe was written by Shakespeare. If you look carefully the 46th word from the top is "Shake" and the 46th word from the bottom is "Speare" and to top it all off it turns out that Shakespeare would have been 46 years old and in James I's service when the Bible was translated!
After a shocking revelation such as this it was time to grab some lunch while we pondered such questions and our stop was at the Old Thatch Tavern, a quaint little pub which we all just about managed to squeeze into. Once fuelled up we bid our cultural voyage of discovery farewell and were back on the road home, another successful team building day complete.As always many thanks very much to Sally and James W for all of their hard work in organising the trip, activities and revelries!
Quotes from the day:
Graeme : "Jemmac do these team building events so well – and this time we got a dose of culture thrown in too!"
Kevin : "Another great team building day. I think we all left Stratford feeling considerably more cultured than we entered."
James W : "Whilst I possibly enjoyed Coriolanus more than most – thanks to the pre show talk I might add – I think everyone enjoyed the excellent walking tour. It's amazing how even a high street with all the usual stores and coffee shops can become interesting when someone talks knowledgeably and enthusiastically about it!".
Katherine