Jemmac Software are very proud to announce that OPCFailover's unique and novel architecture has been formally recognised when, on July 31st 2012, the US patent office granted patent US 8,234,384 B2.
The patent recognises that the way in which OPCFailover provides OPC Redundancy capability to OPCClients is unique. This design means it's simple to use and very robust, allowing you to realize the full value of your OPCClients by keeping them in touch with the data they need to do their job more of the time.
Mark Fisher, Jemmac's OPCFailover Product Manager said: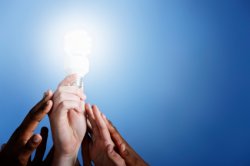 "It's not easy to get a patent for software of any sort. For Jemmac to secure a patent for a software solution used in process control is very special indeed."
"This is recognition not only that OPCFailover is special but that Jemmac really do understand OPC and, in a wider context, are capable of delivering novel, value added solutions to real business problems."
"What's really important here is the added business benefit that OPCFailover's unique design brings to our customers. Being vendor neutral, OPCFailover has the added benefit of being usable with just about any OPCClient and OPCServer. OPCFailover architecture is transparent to the OPCClient to the extent you can even upgrade OPCFailover without interrupting the OPCClient's I/O. You simply can't do that with any other OPC Redundancy solution."
"When you combine the product robustness, its versatility and its unique architect you really are looking at the leading OPC Redundancy product in the market place today."
If you are curious what OPCFailover can do for your OPCClient then you should download a fully functioning trial copy today.For more information, contact:
Mark Fisher
OPCFailover Product Manager
Jemmac Software Limited.
Tel : 01234 757251
Email : mark.fisher@jemmac.com
For more details about OPCFailover, see the Product page for it.